FrontRow LessonCam
FrontRow LessonCam™ Instructional Camera -
Capture and share the complete classroom experience by adding instructional video to your FrontRow classroom.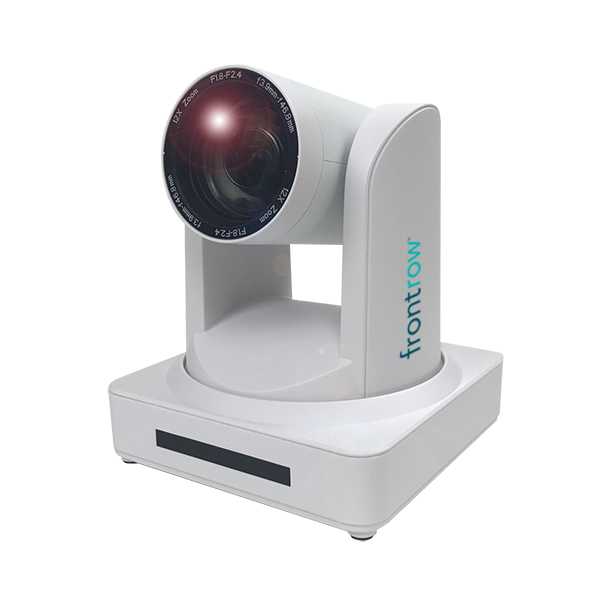 Introducing LessonCam
FrontRow's new LessonCam is ready to help make remote-only or hybrid classroom learning as effective as possible, thanks to its superior set of features. The LessonCam is a high-definition Pan, Tilt, Zoom (PTZ) camera with 12x zoom that integrates with our ezRoom & Juno, classroom audio systems.

This powerful combination creates a comprehensive learning solution for students inside and outside of the classroom by seamlessly integrating audio and video with popular video conferencing solutions.
Make Online Instruction More Engaging​
With LessonCam, instruction is dynamic and engaging for online learners. Teachers are no longer tethered to their computer's webcam. They can stand in front of a display or white board, pan to another part of the room, or zoom in for a closeup of a hands-on demonstration.

Our LessonCam Control Software has programmable preset buttons that allow the teacher to quickly guide the view of learners to their most common presentation areas while teaching with ease.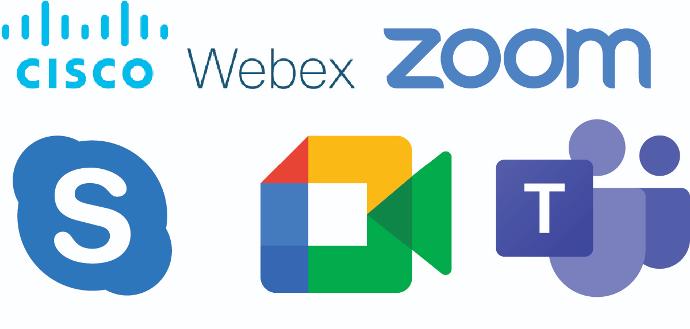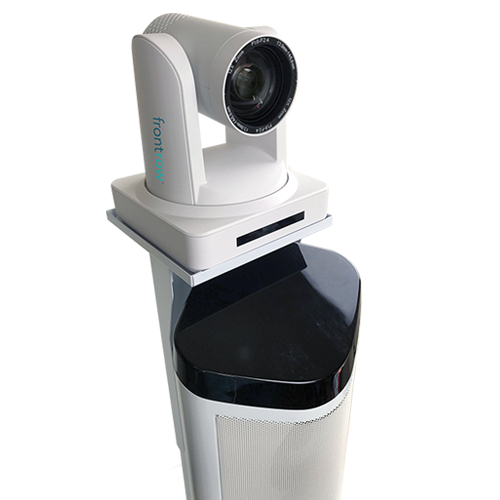 Teacher has full control
Much like a document camera, LessonCam is an instructional classroom-only camera that is not directly connected to a network. The camera is designed to capture lessons for sharing or streaming to online learners - and only the teacher in the classroom can control LessonCam.

LessonCam has clear signals to indicate when it is powered up and in use. Instructors can teach confidently knowing that they are in full control of the camera.

Easy to set up, easy adaption


The LessonCam simply connects to the teacher's computer via USB cable. When the teacher speaks or plays back media, the sound is amplified for intelligibility inside the classroom, while clear audio and now detailed video, are captured and shared to remote students. The camera is controlled via a simple-to-use app interface on the teacher's computer.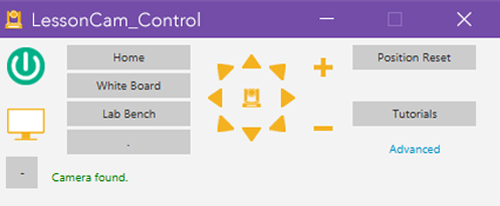 Product Specifications
LessonCam PTZ Camera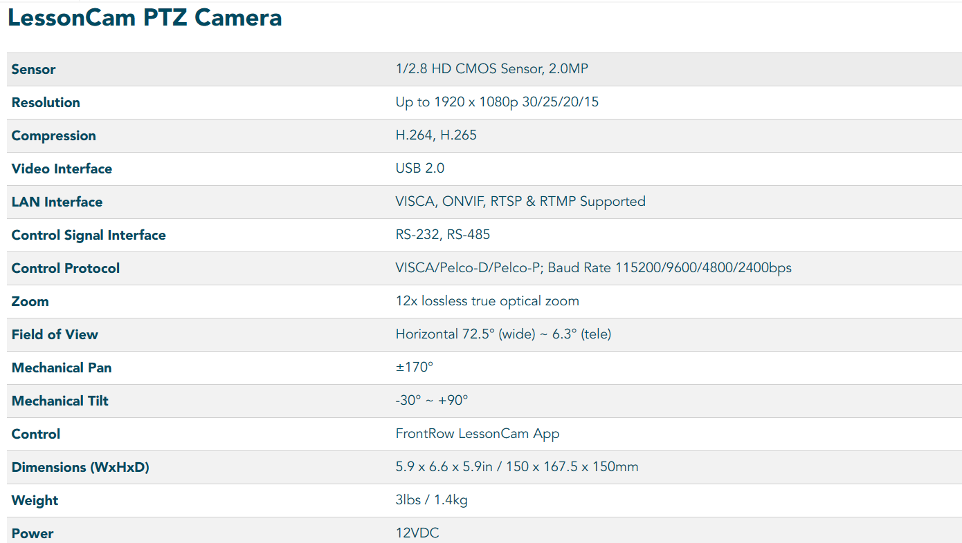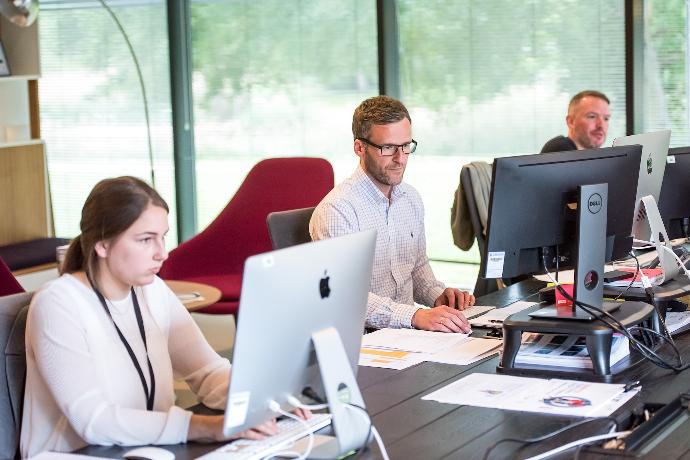 Want more information?

Click below for FrontRow's comprehensive Resource Center web site for videos, articles, case studies, manuals and guides, design resources, and white papers: